I compiled the delicious. Be a Better Cook section each month, writing and commissioning content
Christmas menus require extra planning - they must all be cooked in one oven, have viable time plans and have the right balance of familiar and new. For this feature I also styled the flowers.
These recipes are inspired by favourite food passages from children's literature.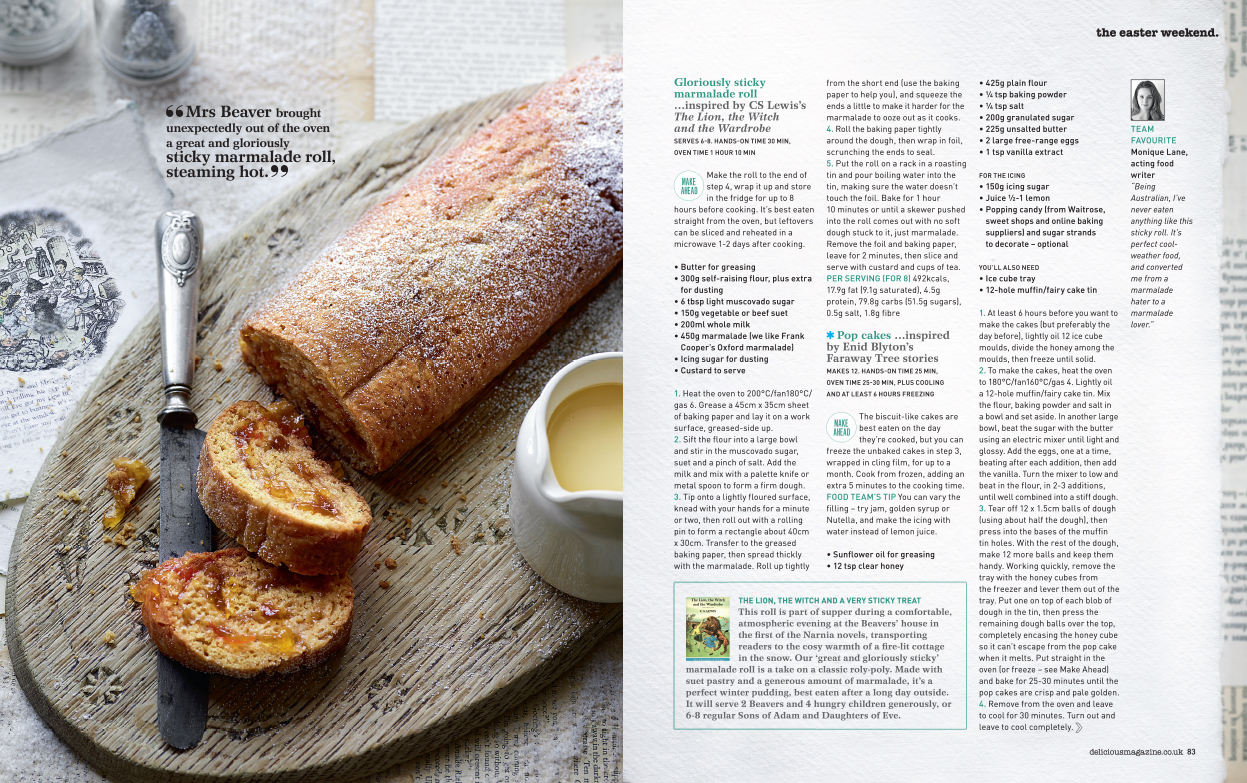 A producer story written from a site visit
I created and styled a menu based on the produce I found at Venice's Rialto market
I regularly contributed to the magazine travel sections
A feature shot on location with the Cronk family. I co-ordinated the trip, food-styled the shots and propped from what we were able to borrow.
A recipe feature of canapes and cocktails created from classic Hollywood movies, with a styling brief to match
I commissioned artwork specifically to match the ingredients in each recipe